SHEEENA
JONGENEEL
Sheena Jongeneel has been involved in the health industry since 1993. She received her Bachelor of Arts in Dance where she began studying Pilates due to a knee injury. After college, Sheena moved to NY to become certified in the Pilates Method. She had the opportunity to study under Master Teacher Romana Kryzanowska, sole heir to the Pilates Method. She studied with Romana soley in NY and completed her 600 hours of apprenticeship with her as well as testing out with Romana. An incredible edauction that now is unavailable now to the masses. Sheena has now been teaching Pilates for the past 15 years. Prior to founding UpRise in Santa Monica, she started her first Pilates studio in Newport Beach in 1998, which she sold in 2006 to move to Los Angeles. Looking to integrate a complimentary alternative method of rehabilitation to Pilates, Sheena discovered the Healing Arts of Oriental Medicine and is now also a Licensed Acupuncturist in the state of California after completing 6 years in acupuncture school and taking her boards. Sheena also brings her knowledge of anatomy and the body, including injuries, ailments, rehab, etc. from her acupuncture education to the Pilates certification. Sheena also completed the bridge Power Pilates program to further her knowledge. She continue to annually further her education through continueing education with Romana's and Power Pilates courses as well as bringing world renowed teachers to UpRise.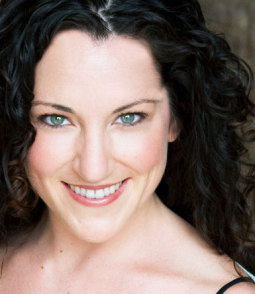 BRIANA
MASSON
Briana Masson is a certified classical Pilates instructor and professional dancer who lives and teaches in Los Angeles, New York City and Paris. She was invited to teach and live in Paris in 2012 working for CoreBody Centre Pilates and has just recently returned to the states. Briana has been teaching pilates for over 14 years and her style of teaching is grounded in the classical method while also using her years of dance and love for all types of exercise to guide her client's to achieve their goals. She received her pilates certification in Seattle at Balance Within Movement Studio under the guidance of Gail Anderson and Dixie Shulman. Their program, based on The Pilates Center of Boulder, places an emphasis on anatomy awareness and injury prevention, one of her strengths. Also Briana was a guest master instructor at CoreBody Centre Pilates in Paris in 2004 and at the NY Pilates Studio in London in 2011. She attended the University of the Arts in Philadelphia receiving a BFA in Modern Dance & Dance Education. As a member of Actors' Equity, Briana has performed in numerous regional theatre productions as well as dancing for companies in NYC, Philadelphia, Seattle and LA. She looks forward to continue traveling and teaching pilates for the years to come!
LAYLA
MEYER
Layla Meyer is a native New Yorker who has recently moved to the SoCal area and is excited to share her joy of movement with a new community. After a long love affair with dance, Layla received her 200 hour RYT Yoga Teacher certification, Core Mat I Pilates Instructor certification and has years of experience as a Personal Trainer. She is also an experienced Studio Manager, dancer, choreographer, performer, and dance teacher. She hopes to work with people with diverse physical and emotional histories through the practice of Yoga, Pilates, and Personal Training.
HECTOR
MERCADO
Hector Mercado and the Winsor Pilates Studio have had a long and successful association. In 1998 Mr. Mercado was invited by Mari Winsor to become a Pilates trainer. Under Mari's mentorship he had the opportunity to train and receive his certification from Romana Pilates, with whom he also had a very close and personal relationship over the years. He oversaw the daily routine of the Winsor West Studio and for the last few years served as the head trainer there. He brings a dancer's sensibility to his work as a Pilates trainer: body and mind working together to achieve the discipline and harmony of a complete workout. As a principal dancer with Alvin Ailey Hector had many works created for him. He also worked with Bob Fosse, Twyla Tharp, Donald McKayle to name a few important choreographers. The Ailey Company was a springboard to a Broadway career of leading roles: Westside Story , The Broadway Revival he played the lead of Bernardo and he was cast to star in Cats in the original American Broadway Cast. In films Hector had roles in Slow Dancing in the Big City and Hair.
KRISTEN
MATTHEWS
Kristen Matthews has established a presence and voice in the Pilates community over the past few years through her teaching classes and privates, as a teacher of teachers, and by contributing articles to health and wellness print and online magazines. She is known for creating fun yet challenging full body workouts while focusing on length and opposition, attention to detail, and the body mind connection.

After graduating from the University of Vermont, Kristen moved to Jackson Hole, Wyoming and began taking Pilates as a way to find relief from her own back injuries. Encouraged by her progress, she wanted to share Pilates with others. With Kristen's movement background as a gymnast, diver, and dancer, Pilates seemed like a natural progression. Kristen received her 600-hour classical certification with Power Pilates in 2003 in NYC, where she studied under celebrated Bob Liekens and Susan Moran.

Kristen has continued to expand her knowledge of fitness and the body over the years. She studied anatomy for a semester with Irene Dowd, took a Thai massage course in Thailand, completed a 200-hour yoga training with James Brown, and got certified to teach The Booty Barre with Tracey Mallett. Most recently, Kristen completed the 360° Pilates immersion. This comprehensive continuing-education program, created by Benjamin Degenhardt, was designed to bridge the original concepts and teachings of Joseph Pilates with modern movement science.

Currently, Kristen is working her way through the AFS training program with The Grey Institute and the Precision Nutrition certification for sports nutrition. It's important to Kristen that she is able to education people with their food choices because what you eat is just as important as exercise..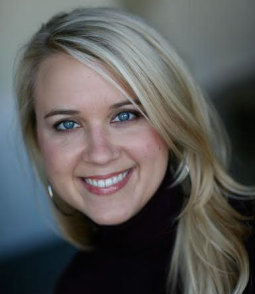 SONIA
BARLOW
Sonia is experienced working with various client's injuries, fitness levels, and body types. She is a classically trained pilates instructor and was certified through Equinox in NYC and LA.
MARIE
SOULÉ
Marie Soulé is a classically trained Pilates Instructor certified by Power Pilates and Pilates Method Alliance. She was introduced to Pilates after a knee injury and the onset of arthritis limited her ability to engage in aerobics and trail running. Since then, Pilates has played a vital part in keeping Marie injury and stress free in all her endeavors. Marie is inspired by the vision of Joseph Pilates "We retire too early and we die too young. Our prime of life should be in the 70's and old age should not come until we are almost 100." Marie's vision is to build a retirement community of lively and healthy life enthusiasts.
JENN
CYBULSKI
Jennifer began her Pilates experience in college while studying dance in 1998. A former gymnast with old injuries, she found Pilates to be the only form of movement to strengthen her deep muscles and relieve her of any pain resulting from those old injuries. She knew right away that she wanted to share her knowledge of Pilates with everyone and began her Pilates training in Philadelphia and New York, while still attending college.

Jennifer was awarded a scholarship and certified by The New York Pilates Studio in 2002. Since then, she has participated in numerous continuing education workshops and taken many lessons with Romana Kryzanowska, Brooke Siler, Brett Howard, Kathi Ross-Nash and many other well-known teachers.

Jennifer was a professional dancer in Philadelphia for 10 years and has also performed circus arts for the Philadelphia Fringe Festival. She also was part of the adjunct faculty at Montgomery County Community College, teaching Pilates for the past five years. In 2010, Jennifer opened the only Pilates studio in Manayunk (a section of Philadelphia), 6 Keys Pilates. Since 2010, her studio has been in the top 3 Best Pilates studio's in Philadelphia, winning number one in 2012. She has been featured on the ION network, written about on many websites and blogs and sought after because of her attention to the body's needs.

In Januaury 2014, Jennifer became a Teacher of Teachers with the United States Pilates Association (USPA) working closely with Brett Howard of the Pilates Haus in Jersey City New Jersey. Since becoming a Teacher of Teachers, she has guided many apprentices through the rigorous Pilates training sharing her knowledge and passion of the work. Jennifer still takes lessons and workshops to better her own practice and knowledge of Pilates.

Jennifer is thankful the universe brought her to Uprise and looks forward to teaching anyone who wants to learn.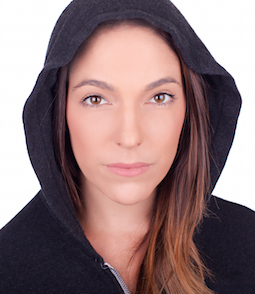 JENI
DELPOZO
Jeni, the So Cal native, grew up dancing and being active from an early age. She danced competitively and professionally for 18+ years. She majored and worked in the apparel industry for four years until she realized that she was missing that amazing feeling that dance and being active would make her feel throughout the day. She decided to take a chance and leave the apparel industry and get back to her roots..

Jeni is nationally certified in Pilates through the Pilates training program at Equinox. She is also certified in Barworks through Yogaworks. With her dance background, Jeni can look at the body while working out and fine tune the movements to make sure you get the most out of your workout.
BIANCA
MALOTT
I have always been engaged in sports such as volleyball, soccer as well as other physical modalities such as running, spinning and yoga -- as a curious person to all physical activities -- I decided to try Pilates and noticed how the work made me activate the muscles in my body in a much deeper way. As a way to integrate the smaller muscles with the bigger muscles that I already had developed I incorporated Pilates into my routine. The results I obtained physically made me develop a passion for Pilates to an extent that I switched from a corporate career so I could do something that invigorates people's life, body and mind – PILATES!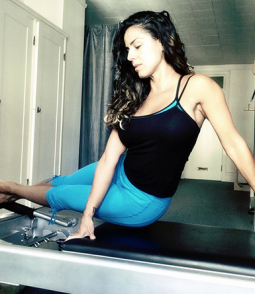 EMILY
FERNANDEZ
Emily is a Graphic Artist and certified Pilates instructor. After sitting in front of a computer for over 10 years, she felt the wear and tear in her body. This led her to Pilates in 2005. She fell in deeply love and decided to learn the Classical Pilates repertoire. Emily completed her certification with The Pilates Technique and continues to educate herself through lessons with some of the masters of the Authentic Pilates work.She has a passion for discovering and sharing the complexities of the body, as well as the knowledge it gives us.Emily aims to help people find greater body awareness, teaching the body and mind to work together. She strives to create fun and challenging workouts that will help identify bad habits and work towards fixing any misalignments, retraining your body to gain better movement, posture and flexibility therefore preventing injury. Your success is her goal!.
ALISON
MANHEIM
Alison Manheim is passionate about the benefits of Pilates at any life stage. A former professional writer, Alison discovered that Pilates was an excellent antidote to the neck and shoulder issues that come from working at a desk. She eventually made the jump to a less sedentary career and attained her classical Pilates certification in 2013. In 2015, she attained a second, national certification through the Pilates Method Alliance, and she continues to study Pilates with classical instructors in Los Angeles and New York City, her hometown.